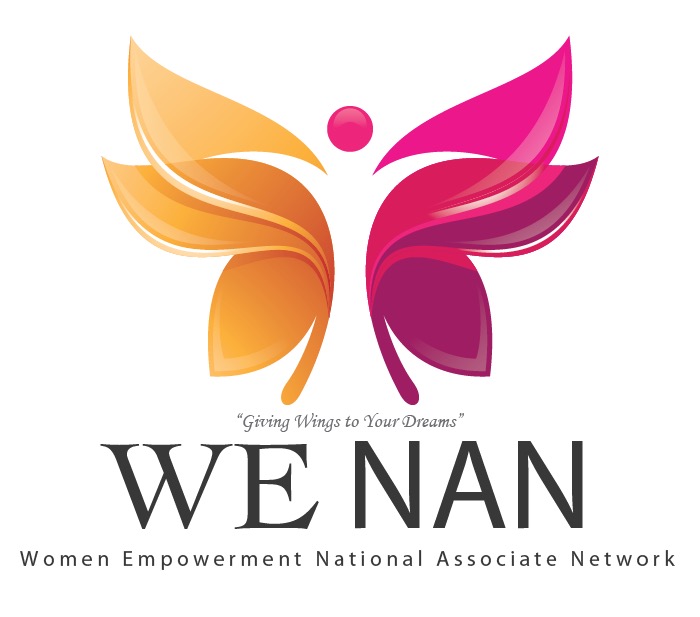 Dear Super Women,
A women in her full life journey has many roles as a sister, daughter, wife, mother & mother in-law, grand mother - has always served us and today is a silent reckoning force behind every succesful man and organisations. Do to these ever changing roles and responsibilities many a times a good corporate job has to be left - sometimes to support house or husband. Her sacrifices can never be repaid. We always talk of her empowerment can we really empower her in her full life journey.
Now is the time we need to recognise her efforts and give her the due with satisfaction and pride
Aviyana HR Solutions " A division of Aviyana Ventures Pvt. Ltd." was created with an aim to empower women and transform their lives by giving them freedom to work and earn with satisfaction.
Manpower Hiring is an ever growing area and thus chosen by us to empower women and see we fulfil aspiration wishes of women wishing to associate as partners in process".
We are committed to empower 1000+ to 10000+ Associates in next 3 years and then taking this journey to a global footprint with 1 Lakh Associates. We presently have 500+ tied up brands and aim to take this to 10000 companies so that enough work is there for all associates
For those interested we shall consider your profile to work as "Freelance Associate" with M/s Aviyana HR Solutions.
This association is our endeavour for a noble initiative of "Women Empowerment-National Associate Network" to transform the women folk through the power of financial independence with a sense of satisfaction, pride and freedom to work.
Terms of the engagement
You need to arrange a laptop/desktop and wifi connection.


We shall provide you at regular intervals the Job Profile, JD & Package Range and Location for which you need to source candidates from portals and through your known connects.


Our Coordinating Manager aligned shall get you trained first on using Job Portals and subsequently our company software (i-recruit) for internal process.


Our Coordinating Manger aligned shall be regularly assisting as required for any query, operational or technical support.


You can work any time and from anywhere you are comfortable


We shall provide you the Job Portals for candidate sourcing. You do not have to pay us anything initially and the cost of the portal shall be deducted in divided interest free instalment from payout you receive from us of the closures done by you.


For companies that you work with us and the positions that are closed by your efforts you shall be paid flat 40% on all Talent Acquisition charges we receive from the company (Minus TDS and any tax applicable.) as we receive the amounts from the company.


Company coordination including raising bills for positions closed by you shall be done by assigned manager and you shall be timely informed of the same.


You would have to provide us a cancelled cheque for transferring your payouts for closure of positions done from tie to time.


We would need a scanned copy of your photograph and a brief profile write up to be put on our website under our team of "Women Empowerment-National Associate Network". This is optional and not mandatory incase you don't wish.


Contact
Cherish - hrconsultant1.avpl@gmail.com or call on 8433680862


Harmeet - hrconsultant2.avpl@gmail.com or call on 8433680857


Mrunali - hrconsultant3.avpl@gmail.com or call on 8433680858


Shivani - hrconsultant4.avpl@gmail.com or call on 8433680856


Laxmi - hrconsultant5.avpl@gmail.com or call on 8433680859


Priyanka - priyankarpg74@gmail.com or call on 8433680861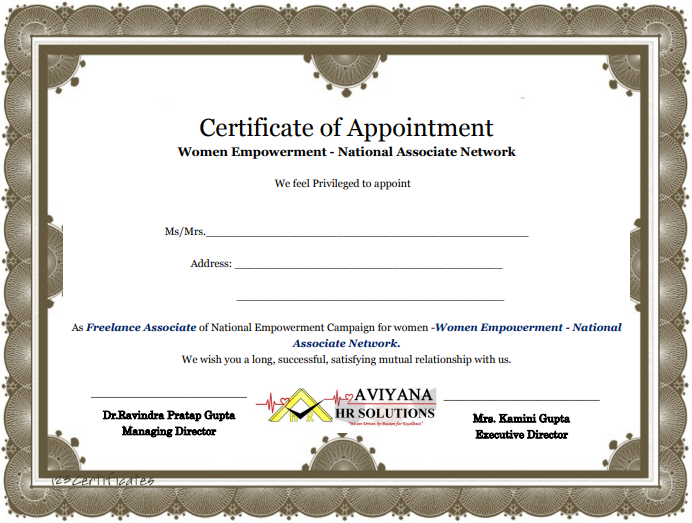 ---
Contact us to join this noble initiative
---